Building A Foundation For A Stronger Nation Since 1995.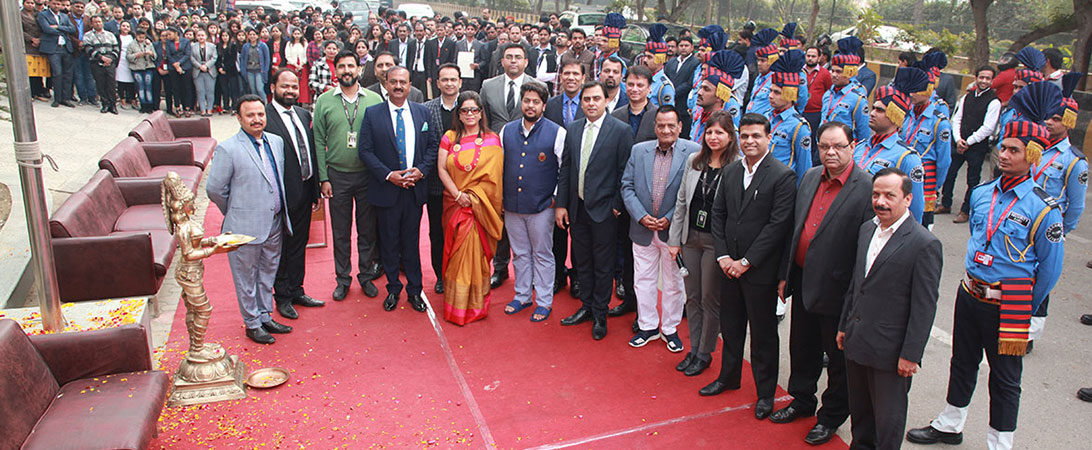 More than 2 decades ago, Gaurs began with a clear vision to transform the way people perceive quality and to deliver excellence in every aspect of its project development. Gaurs Group has helped to create a modern, efficient, safe and pleasant environment starting from design to construction, quality to timeliness, safety to environmental standards and even today there is a great amount of focus on evolving and improving.
Talking about the past year, 2018 has been an eventful year for the real estate sector. The government has set a tone for change with positive reforms like RERA, GST etc. and this will steer the realty sector towards a more transparent and accountable era. With a greater focus to protect consumers' interests, these reforms have actually benefited the developers in some or the other way.
2018 has been an exceptional year for Gaurs Group. In the Calendar year 2018, the Group clocked the biggest sale of close to 10,000 property units for a gross sales revenue of half a billion dollars, 4 times to the number of units sold in 2017 which is perhaps the largest sale in a calendar year by any developer in the country.
The journey of this spectacular progress started in March 2018 onwards when Gaurs Group sold 1000+ units in 15 days by launching RMI scheme in Gaur City and then there was no looking back. Month after month our sales increased and no month went by when the Group sold less than 700-800 units with July being the highest when the Group sold almost 1300+ units.
Last year the Group started giving possessions for three housing projects: Gaur Sportswood in Noida, Gaur Atulyam in Greater Noida and 14th Avenue at Gaur City Noida. Our new launches for the year 2018 include two villa projects: KrishnVilas-Divine luxury Villas, 6th Parkview- Victorian Villas at Gaur Yamuna City and the commercial projects: Wholesale Mart, Chambers and Electronic Bazaar which are the extensions of Gaur City Center, Greater Noida.
The Group has an aggressive plan for 2019 and is in the process of acquiring large land parcels for PMAY Housing Scheme primarily in NCR regions like Raj Nagar Extn., NH-24, Gr Noida West and also in Tier-2 cities of North India. The Group is gearing to invest Rs 4000-5000 crores in the affordable housing segment with 5-6 new launches this year. Very soon, another mega commercial project within the 250 acres township – Gaur Yamuna City will be launched which will house service apartments, shopping, entertainment, hotel etc. all at one place.
In the retail sector, the construction of Gaur City Mall, which is region's first and the largest with an area of 16 lac square feet is also nearing completion, with a proposed opening in April 2019. The group will soon be launching another mall in Dehradun where it has acquired a plot of 21000 square metres and also at Crossings Republik, Ghaziabad. Plans are also afoot to launch a luxury housing project in the central location of NCR.

Entering into hospitality sector, last year the group tied up with renowned hospitality brand, Sarovar Portico and Resorts to bring regions 1st luxury hotel at Gaur City and recently it tied up with upscale hotel brand – Radisson for a 180 key hotel at Gaur City Mall in Gr Noida West.