GST: A Big Relief for Home Buyers, Developers ?>
GST: A Big Relief for Home Buyers, Developers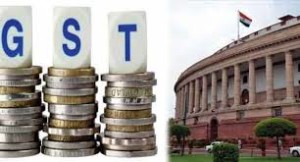 In the biggest move towards tax reform since Independence, the national Goods and Services Tax (GST) Bill or sales tax were approved by the Rajya Sabha on Wednesday. "This bill is considered as a major tax reform that will empower our economy, transform India into a single market.
President of CREDAI Western U.P Mr. Manoj Gaur, also the Managing Director of Gaursons India Limited said: "The passing of this law will independently solve many challenges faced by the real estate sector and help in pulling the sluggish sector out of its long slumber".
GST Bill could also bring correctness in the real estate sector, possibly will reduce the cost incurred in home ownership. In addition, this Bill could also lead to lower compliance costs and input costs for builders.
The Bill will bring a positive impact on the entire real estate industry, which has an association with more than 300 ancillary industries.
As we know that the real-estate sector in India is highly unorganized which leads to various discrepancies in the functioning. The bill will help in regulating transactions and smooth functioning of both residential and commercial projects.
This one nation, one tax is all set to boost the overall growth of state economies. The GST Bill will create a single, unified Indian market to make our economy stronger.
Mr. Gaur also said that we hope that this bill will bring more consistent and comprehensive tax structure that will ensure greater transparency in this sector. GST will enable a seamless distribution network in India which will also lead to in-time delivery of construction material across India.