Diwali a Festival That Generates New Employment Opportunity ?>
Diwali a Festival That Generates New Employment Opportunity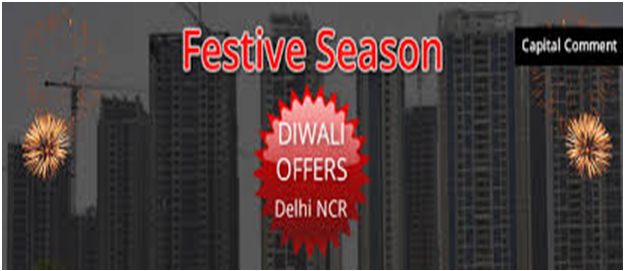 Diwali is just around the corner and the country's excitement for Diwali shopping is high. During this festival of lights, we cannot but ignore the frenzy of gifts, offers and investment in assets. The month of October and November witness maximum numbers of offers and other lucrative marketing strategies by companies to retain the customer value in the market. On the other hand, it acts as pleasant surprises to the buyers who get the same stuff at the better comparative price.
To kick start the festivity, many brands have gone beyond the box to prepare for the market for the festive season.
Further, the government's indicative towards the Smart City project has brought several good reasons for home buyers and investors to smile during these festivals. The coming of the festival season there is a constant need and requirement of skilled and unskilled Worker and it was rightly said by Mr. Manoj Gaur MD Gaursons India Ltd. that the real estate industry is the only industry which gives so much employment opportunity as demand from end users increases in many markets.
Here is some of the reason why real estate provides lots of employment and growth opportunities.
Improvement in the property sale:  many people need the right worker to help them out in their shifting and installing various electric and electronic appliance, furniture hooks and handles thus giving more work and wages to the unskilled and skilled worker.
Coming of high-quality luxurious projects: The growth in high-quality luxurious designer apartment  improves the demand of decor specialist  and architect, therefore, the  high-quality professional institute and job opportunity is  increasing in the country.
Development of Industrial Corridor:  With the initiative of infrastructural and industrial the real estate need a huge amount of workforce and thus generating enough opportunity for employment for everyone. Planned infrastructure development such as better connectivity, power transmission and coming of Industrial development and IT companies in and around the city will increase job opportunities and lead to the rise in demand for residential real estate.
Development of Large-scale commercial projects: The coming of a large scale commercial project has given acceleration to many ancillaries industry to grow like steel, cement decorated furniture doors etc. and thus generates numerous employment opportunity.
Growth in home security products: As due to a high cost of apartments most people want to be secure and assured  from both ends whether it is from the developer side or from their own end. So there is a huge demand for home automation and Acoustic Design Systems to make the flats under their vigilance any time and thus giving a boom in high-class equipment and job opportunity.